OKTAL-SE proposes ready-to-use 3D virtual databases
Each sensor simulation starts out from a 3D virtual mock-up. Thanks to the extensive experience of OKTAL-SE in synthetic environment modelling, we are able to propose pre-defined 3D databases including all the information needed to perform multi-sensors simulation with SE-Workbench.
These databases provided in the SE-3D-DB package represent various typical and specific areas: desert, urban, country, sea and airport.
AIRPORT
The Toulouse-Blagnac Airport with geo specific representation of the Zone Of Interest (ZOI) and geo-typical suburb (Blagnac city) area. The airport includes airport buildings & terminal, runways, light points, taxiways, moving aircrafts, vehicles.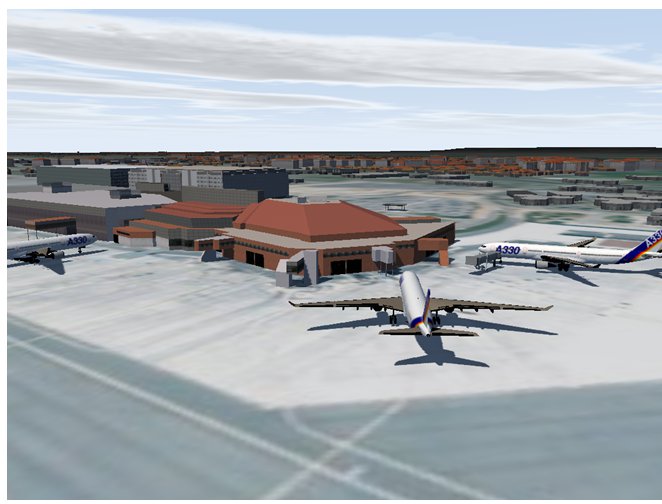 SEA
A geo-typical sea area (South-East of France) with Cliffs, beaches, harbor, ships with wakes, waves with whitecaps, several ships (static & moving)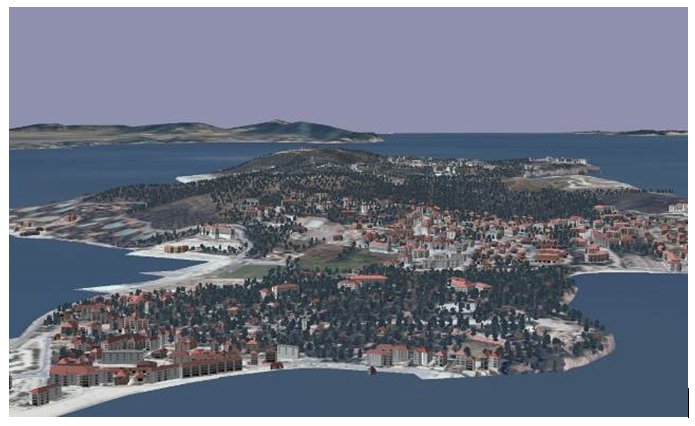 COUNTRY
This database is geospecific and corresponds to a South West are in France. This country side zone includes: small urban area, highway, forests, lake, mountains,…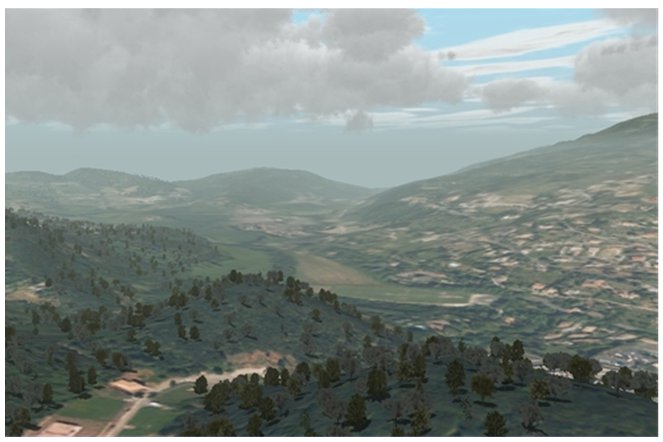 URBAN
This geospecific database represents the dense urban zone of Toulouse downtown. It includes high density buildings, traffic lights, detailed texture, network of roads,…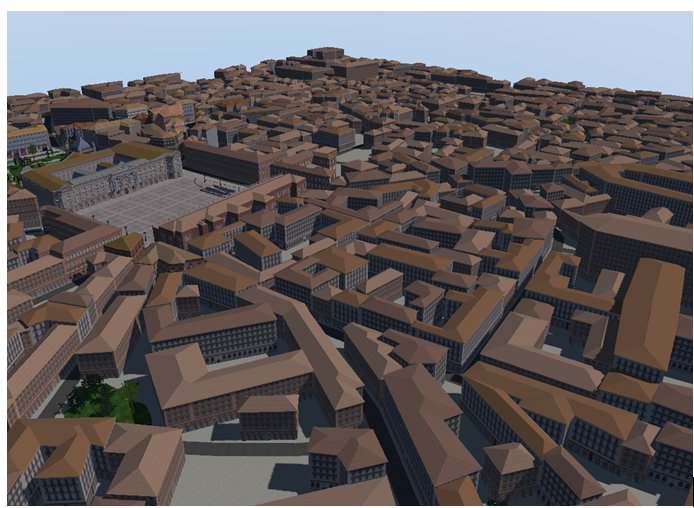 DESERT
A geotypical 3D virtual mock-up of a desert area with dunes, tracks, sparse vegetation and villages, asphalt road, rocky and scrubland zones, oasis,…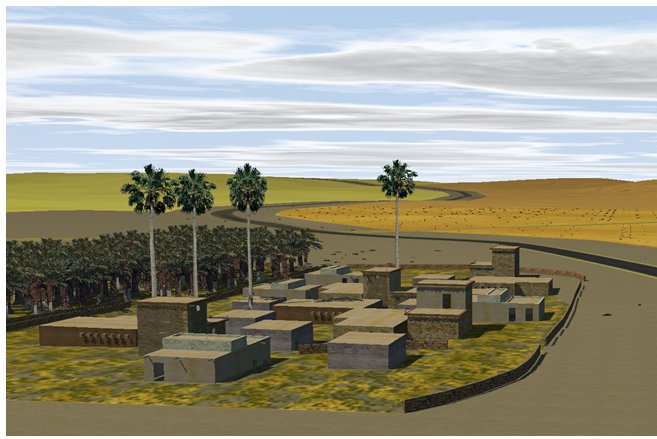 Do not hesitate to contact us. Our technical and sales engineers will assist you in defining the optimized solution for your final application.